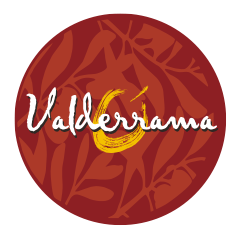 Miguel Millán. Operations Manager
Anabel Segura, 10. 28108 Alcobendas (Madrid) Spain
Aceites Valderrama is the brainchild of Jose I. Millán Valderrama, whose family has been cultivating olives for olive oil production since 1853. He spent his childhood surrounded by olive groves and at the age of 25, got involved with computer science. He was the director of a German company where he learned and applied three basic business concepts: enthusiasm, a job well done and constant innovation.
This experience put to use in olive cultivation, and a passionate team of motivated people, gave rise to the range of Valderrama extra virgin olive oils found today on the world´s best tables. This is seen in the many testimonials from distinguished restaurants including more than 80 Michelin star restaurants throughout Europe, Asia and America. The excellent quality of Valderrama extra virgin olive oils has been acclaimed by such renowned media as the Washington Post in the U.S. and Japan´s famous culinary magazine CHEF91.
Valderrama olive oils are unmistakable for their aroma, which carefully preserve the memory of the field and fruit in the bottle; for the natural freshness of a product coldpressed at 19oC/66,2oF just one hour after being picked; and for the delicate, smooth, clean, balanced and long finish that enhances the flavor of foods.
Our philosophy is to produce extra virgin olive oils of the highest quality, making a better oil every year
Valderrama´s philosophy and mission is to produce the highest quality extra virgin olive oils from year to year. Toaccomplish this it is essential that the oil be produced from healthy olives at optimal ripeness, and that they come from our olive farms in Cordoba (370 acres) and Toledo (425 acres), agriculture-friendly environments where we employ ecological farming methods and the most modern water, energy and fertilizer optimization techniques. Consequently, as of next year, all of our oils will be certified organic.
We grow 6 varieties of olives at our farms: Arbequina, Hojiblanca, Picudo, Ocal, Picual and Cornicabra. Our single varietal oils are produced from these olives, and are cold pressed at 19oC/66,2oF less than an hour from the time the olives are picked in order to make very fresh, smooth, and aromatic olive oils. To ensure the maximum quality of each of the oils, we have a sophisticated laboratory, where, in addition to measuring acidity, peroxide values, etc., we also analyze polyphenols and fatty acids with gas-liquid chromatography, measure bitterness with a UV spectrometer, and aroma with an electronic nose.
These parameters are constantly evaluated during the process to change the factory settings and thereby obtain the best aroma from each variety.
We design our single varietal olive oils at Valderrama to fit every food and culinary use, especially for salads, fish, pasta, grilled or fried meat.